Nadia Zaiem
Attorney at Law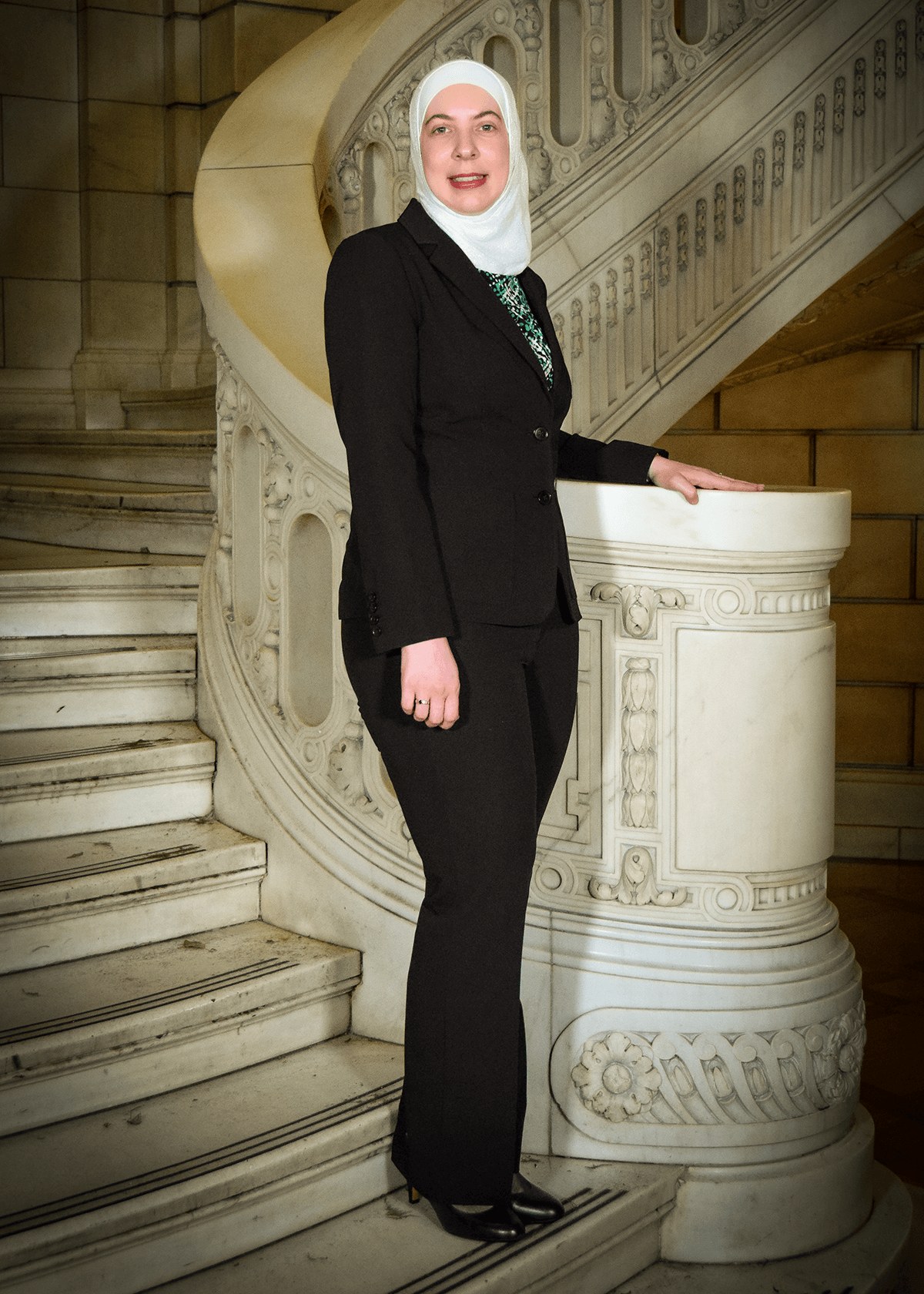 Nadia Zaiem has represented clients in family law, immigration, and civil litigation matters.
Nadia's family law practice encompasses all aspects of divorce, dissolution of marriage, and legal separation. Nadia has worked divorces involving business valuations, division of retirement assets, duration of marriage disputes, financial misconduct, support calculations for high earning individuals, and property division disputes. She is experienced in both litigation and collaborative divorce.
Nadia's immigration law practice focuses on obtaining lawful permanent residence (Green Cards) for immigrants. Whether the immigrant's Green Card application is family or employment based, Nadia has significant knowhow with the process. Nadia is also experienced in naturalization and citizenship applications, non-immigrant work visas, and other immigration services such as asylum, extensions of stay, changes of nonimmigrant status, and J-1 waivers.
Nadia's civil litigation practice focuses on business disputes. Nadia has significant litigation experience in contract matters and in enforcing creditor's rights over fraudulently transferred assets.
When she is not working, Nadia is active in the community, including serving on the board of the League of Women Voters of Greater Cleveland, a nonprofit organization that works to educate and empower voters, including by registering and encouraging new citizens to vote. In her free time, Nadia also enjoys reading, hiking, and spending time with family and friends.
Contact Nadia at 216.456.0103, or at nzaiem@raslanpla.com.
Education
J.D. - Moritz College of Law, J.D., 2013

B.A. - Case Western Reserve University, B.A., 2010

Political Science and Spanish
Bar Admissions
Ohio

U.S. District Court, Northern District of Ohio

Sixth Circuit Court of Appeals
Published Cases
Allan v. Allan, 8th Dist., Cuyahoga County Nos. 110177, 110179, 2022-Ohio-1488

Tabbaa v. Lexpro, LLC, 8th Dist., Cuyahoga County Nos. 109690 and 109691, 2020-Ohio-5514

T.A. v. R.A., 8th Dist., Cuyahoga County No. 107166, 2019-Ohio-3179

Allan v. Allan, 8th Dist., Cuyahoga County No. 107142, 2019-Ohio-2111

Al-Mubarak v. Chraibi, 8th Dist., Cuyahoga County No. 101392, 2015-Ohio-1018
Professional Associations
Ohio State Bar Association

Cleveland Metropolitan Bar Association

West Shore Bar Association

American Immigration Lawyers Association

Arab American Bar Association of Ohio